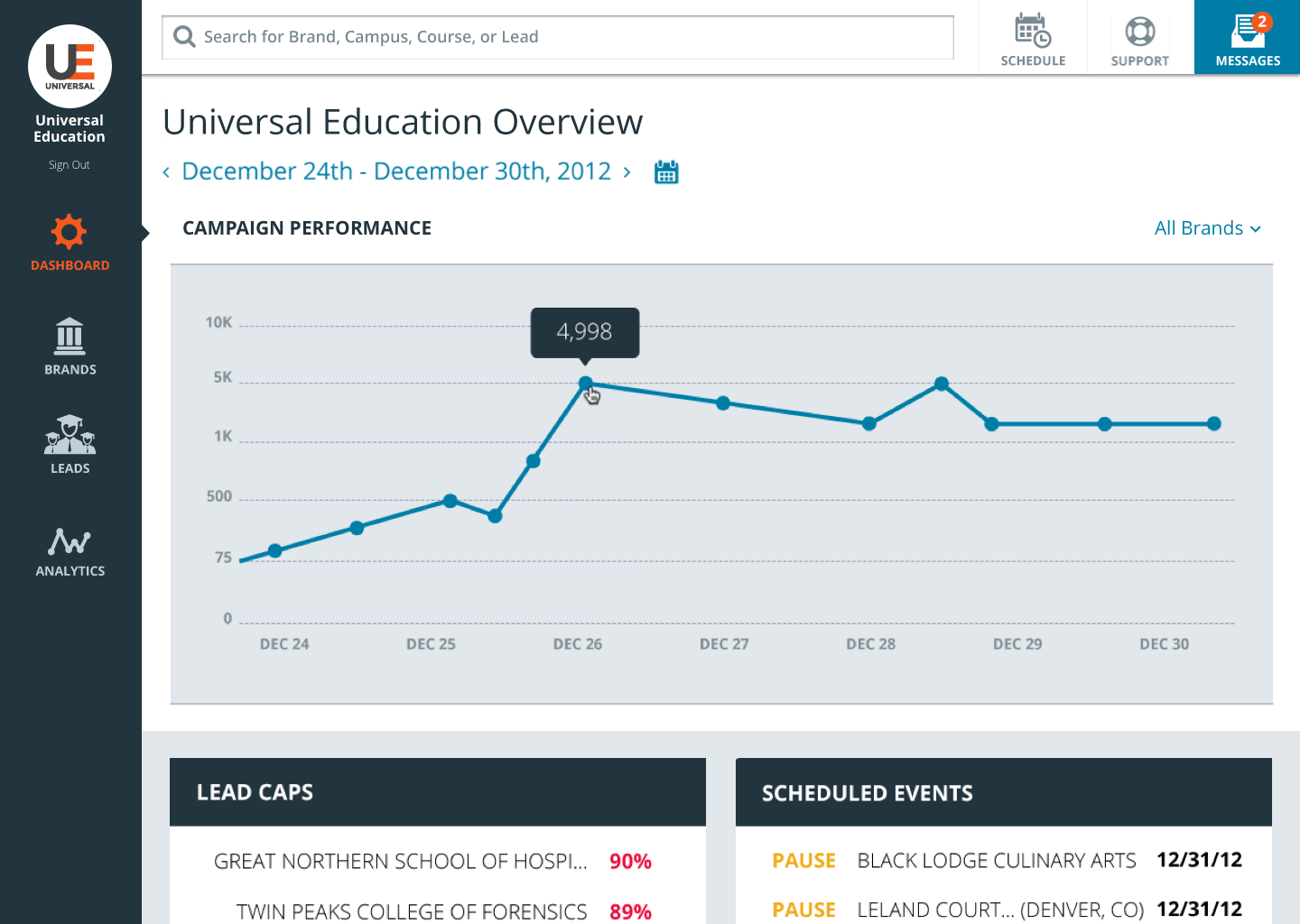 For years, Edu-Search's account managers would receive a phone call, email, or even a fax with service and information requests from clients regarding their campaigns. But clients needed quicker access to information and the ability to make a few simple account changes on their own. Likewise, account managers needed tools to take care of bigger changes without putting in a request with developers. As the senior product designer, I was asked to design a CRM that would meet these needs and serve as a sales tool to attract new clients in an industry that, traditionally, wasn't very transparent about data.
1 Chief Officer of Operations
1 Senior Product Designer
The Edu-Search CRM wouldn't be a valuable tool for either our account managers or our clients if it was (or even looked) complicated to use. How would we organize the huge amount of information all parties needed without overwhelming them, leading them to go back to phone calls and emails?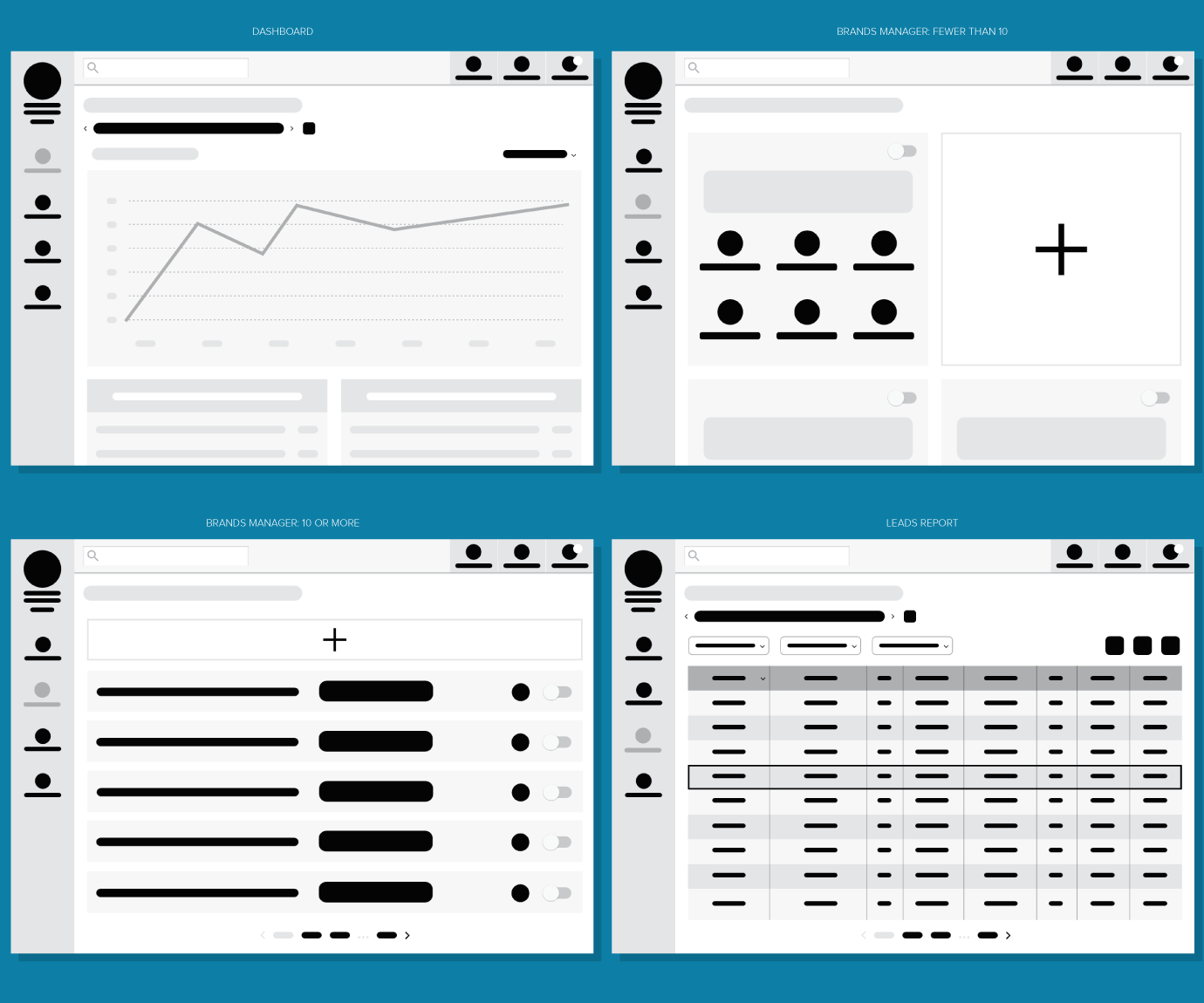 This was our first project since the company had adopted and trained key staff members in the Agile method. Once we determined our user stories, I sketched early ideas and worked with the engineers and our COO to simplify and streamline as much as possible. Once our feature sets were decided upon, I created wireframes for the engineers to begin development while my junior designer and I created creative assets.
The final product was a web-based CRM designed to accommodate smaller clients with only a few brands to manage as well as our major, national clients with hundreds of brands to maintain. Our clients loved the ease of account management and the added insight into their lead sources no one else was offering. Our account managers found more time to assist their clients with more important requests. Our sales representatives were able to schedule demos for potential business in a way that our competitors couldn't. As for my team, we found the Agile method (with some tweaks) to be a more efficient way of handling a project of this size.